Welcome to Our Pharmacy
Smith Family Pharmacy has been serving the community of Conway since 2013. We are located near many colleges such as UCA, Central Baptist College and Hendrix. We are proud partners of UCA Athletics and support our students by providing college gear and supplies. Visit our pharmacy if you are in need of UCA, Razorback, and Conway apparel or jewelry.
Being a community staple, we've proudly taken on the role of improving Conway's health care by providing fast and personalized service. We strive to make every experience you have with us a great one. At our pharmacy, your family is our family. Our friendly staff is dedicated to ensuring that you receive expert care on every visit. Stop by today and let Smith Family Pharmacy become part of your family.
Drive-Thru
Our pharmacy offers a drive-thru pharmacy experience for your convenience!
Blake Johnson
Blake has worked in retail pharmacy for over 15 years. He started working at Smith Family Pharmacy in 2015 and took over ownership from David and Shirley Smith in 2022. He loves working in pharmacy because it allows him to meet new people and take care of patients. He also loves to make people laugh with his latest "dad joke." He grew up in Little Rock, Arkansas and graduated from Bryant High School. He completed his undergraduate studies at Arkansas Tech University in Russellville and completed his graduate studies from University of Arkansas College of Pharmacy. He and his wife Kristyn live in Conway and have two kids, an adopted son and daughter. Blake is a dedicated runner and Razorback fan. On the weekends, he and Kristyn love to travel, hike, and take family bike rides. He is also semi-fluent in Spanish, which enables him to better serve the local Spanish speaking population.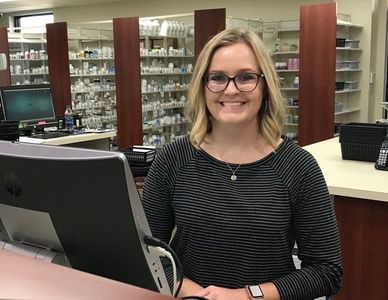 Bailey Brewer
Bailey grew up in Morrilton, Arkansas and graduated from Morrilton High School. She completed her undergraduate studies at Hendrix College in Conway and graduated as valedictorian of the 2017 University of Arkansas College of Pharmacy. She joined the staff at Smith Family Pharmacy as a pharmacy intern in November of 2014 and we were very happy to change her title to staff pharmacist in May of 2017. She and her husband, Cory, a Vilonia native, currently live in the Saltillo area with their sheepadoodle, Lucy. They love all things outdoors and dogs. Bailey also competes in barrel racing rodeo events on her weekends. Her favorite things about working in pharmacy are being able to help people on some of their worst days and making them feel at home when they come into the pharmacy.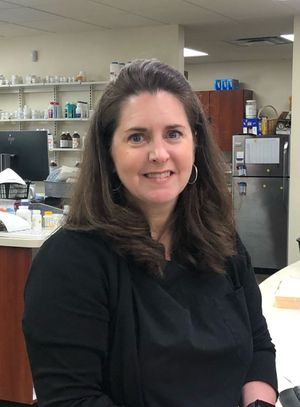 Jennifer Womack
Jennifer graduated from the University of Arkansas College of Pharmacy in 1999, and she has spent her entire pharmacy career working in community pharmacy. She joined the staff of Smith Family Pharmacy in May 2019. Jennifer and her husband, Chad, have lived in Maumelle for the past 25 years. They have two sons, Cade and Collin. Her and her husband also serve as class pastors for the student ministry at their church. In her free time, she enjoys hiking, watching movies, and traveling with her family.
Free Delivery
We offer free delivery to the nearby Conway area for your convenience.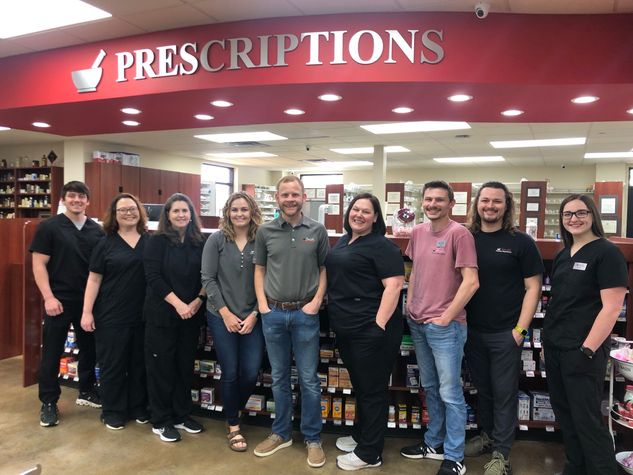 Our Staff
Our wonderful staff has over 40 years of combined experience. Whether you speak to a pharmacist, technician, or assistant, we pride ourselves on providing you with the most accurate and helpful information regarding you prescription medications and wellness as a whole.